Where do I find my Payment Page URL?
Log into Tranzpay. In the top right corner, under your name, click on Settings.

The box marked "Payment Link" is your unique URL to your payment page. You can send this link to customers to make payments or embed in as a link in emails, on invoices, or on your website.

The QR code links to your unique payment page link as well.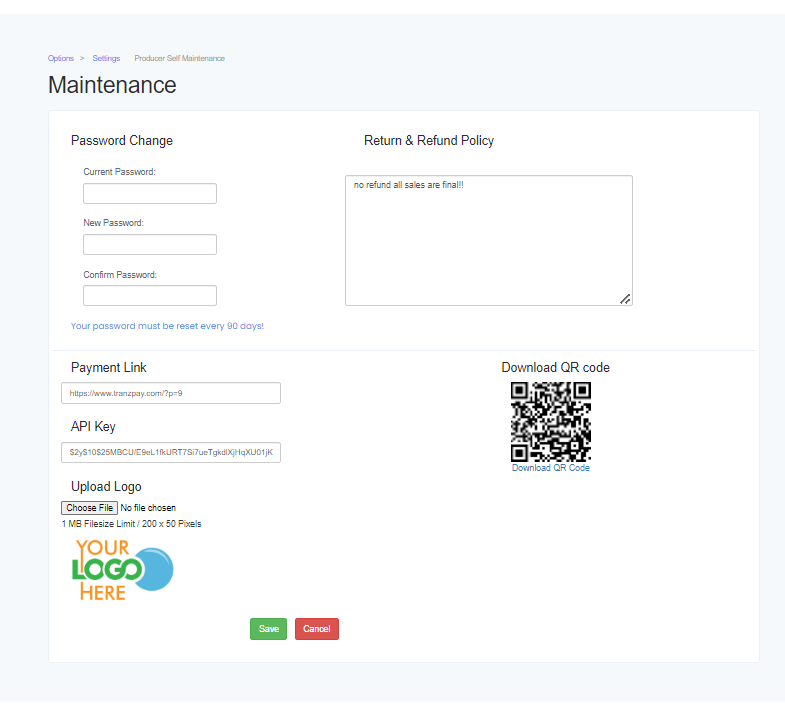 Related Articles

What is a chargeback?

A chargeback, also referred to as a payment dispute, occurs when a cardholder questions a transaction and asks their card-issuing bank to reverse it. The ability to dispute a payment is meant to protect consumers from unauthorized transactions, but ...

How do I issue a refund?

To issue a refund, log in to Tranzpay. Click on Reports, then Transaction Report. Do a search that includes the date of the original payment. There should be a yellow Void button or a Green Refund button next to the transaction (depending on if the ...